Jabra Evolve 65 MS MonoHD Audio Microsoft certified Headset
Delivery
Usually ships within 24-48 hours
Paypal/MasterCard/Visa/Amex
Retail Price $380
$256
Save $124
SKU#:
6593-823-309
/
ITEM NO: 654409
/
BRAND: Jabra
Shipping Calculator:
Loading...
Jabra Evolve 65 MS MonoHD Audio Microsoft certified
Jabra 6593-823-309 Jabra Evlv 65 Ms Monohd Audio Ms Cert
Product Overview
ULTIMATE NOISE-CANCELLATION
State-of-the-art, noise-cancelling microphone eliminates background noise. The ear cushions are designed to reduce high-frequency sounds. You and your conversation partner won't struggle to hear each other.
LONG WIRELESS RANGE
Walk up to 30 metres away from your desk while on a call. You're free to roam around the office to find documents and multitask.
INTUITIVE CONTROLS
Intuitive controls on one of the ear cups give you easy access to the most used functions. Answer and end calls, change volume and mute calls directly from the headset.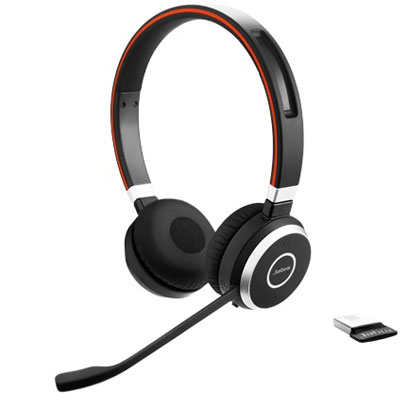 Brand
Jabra
Model
6593-823-309
Impedance
28 mm Dynamic PureSound
speakers (Hi-Fi)
Headphone Frequency Response
70 hz - 20 kHz
Microphone Frequency Response
Noise cancelling microphone
Jack Plug
USB 2.0
Bluetooth V4.0
Cable Length
Wireless range up to 100m
Weight (g)
79g
Package Contents
Mono Headset
Bluetooth/USB HUB
Warranty
2 Years Limited Warranty
Manufacturer Warranty

2 Years Limited Warranty