Deepcool N180 FS Notebook Cooler (Up To 17')
Delivery
Usually ships within 6 hours
Click & Collect
Usually be ready for collection within 6 hours
Retail Price $25
$20
Save $5
Paypal/MasterCard/Visa/Amex
Overview
http://www.deepcool.com/product/nbcooler/upto17/2014-03/27_801.shtml
Shipping Calculator:
Loading...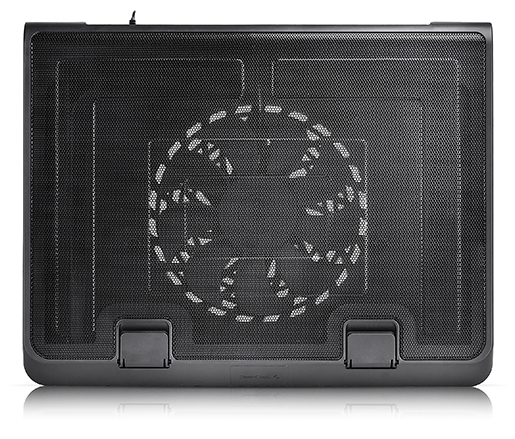 180mm big fan provides optimal airflow, ensures high cooling efficiency.
The front panel is made of unique metal mesh design which allows quick ventilation.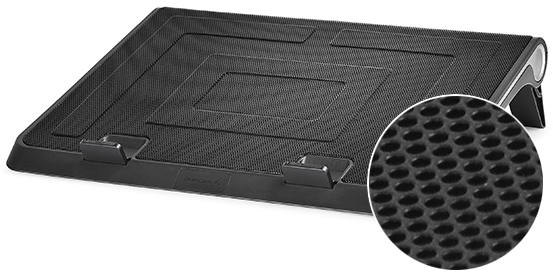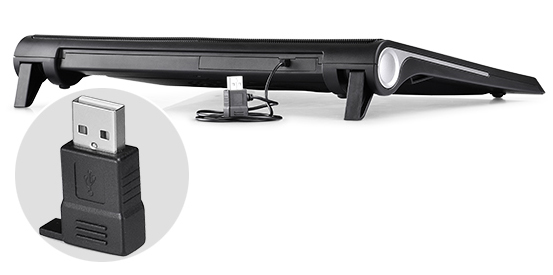 USB pass-through connector for easy USB device connection.

Comfortable and ergonomics angle design to protect your wrist,provides the most comfort in use.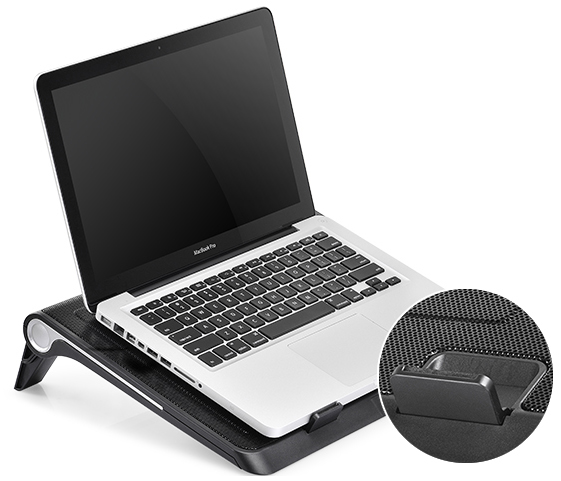 N180 FS has design anti-slip buckles, provides enough friction to support your laptop safety when using.
| | | | | | | |
| --- | --- | --- | --- | --- | --- | --- |
| Overall Dimension |   | Fan Dimension |   | Net Weight |   | Bearing Type |
| 380X296X46mm |   | 180X15mm |   | 922g |   | Hydro Bearing |
| Rated Voltage |   | Operating Voltage |   | Started Voltage |   | Rated Current |
| 5VDC |   | 4.5~5VDC |   | 4VDC |   | 0.25±10%A |
| Power Input |   | Fan Speed |   | Max. Air Flow |   | Noise |
| 1.25W |   | 1150±10%RPM |   | 84.7CFM |   | 20dB(A) |
More Information
Price

$20.00

Description

180mm big fan provides optimal airflow, ensures high cooling efficiency.

 

The front panel is made of unique metal mesh design which allows quick ventilation.

 

USB pass-through connector for easy USB device connection.

 

Comfortable and ergonomics angle design to protect your wrist,provides the most comfort in use.

N180 FS has design anti-slip buckles, provides enough friction to support your laptop safety when using.


 

 

Short Description
http://www.deepcool.com/product/nbcooler/upto17/2014-03/27_801.shtml
Stock Type
In stock
SKU
N180 FS
ETA
No
UPC
6933412795391
Promotion Text
No
mapping_id
8898f928-a066-40ef-9070-3572bdc8efe6