Samsung 860 Evo 500GB 2.5" SATA III 6GB/s V-NAND SSD MZ-76E500BW
Delivery
Usually ships within 24 hours*
Paypal/MasterCard/Visa/Amex
SKU#:
MZ-76E500BW
/
ITEM NO: 654188
/
BRAND: Samsung
Shipping Calculator:
Loading...
500GB, Samsung V-NAND, 2.5'. 7mm, SATA III 6GB/s, R/W(Max) 550MB/s/520MB/s, 98K/90K IOPS, 300TBW, 5 Years Warranty he newest edition to the world's best-selling* SATA SSD series, the Samsung 860 EVO. Specially designed for mainstream PCs and laptops, with the latest V-NAND and a robust algorithm-based controller, this fast and reliable SSD comes in a wide range of compatible form factors and capacities. Speeds are more consistent, even with heavy workloads and multi-tasks. The 860 EVO performs at sequential writes up to 520 MB/s* with Intelligent TurboWrite technology, and sequential reads up to 550 MB/s. The TurboWrite buffer size* is upgraded from 12 GB to 78 GB for faster file transfer. Safely store and render large sized 4K videos and 3D data used by the latest applications, up to 8x higher TBW (Terabytes Written)* than the previous 850 EVO. The latest V-NAND technology is backed by a 5-year limited warranty.*
Samsung 860 Evo 500gb, V-nand, 2.5'. 7mm, Sata Iii 6gb/s, R/w(max) 550mb/s/520mb/s, 98k/90k Iops, 300tbw, 5 Years Warranty
The Samsung 860 Evo 500GB 2.5" SSD (MZ-76E500BW) is a reliable, durable, fast-operating SSD that offers numerous high-tech features. These include TurboWrite technology, 3D V-NAND flash memory architecture, Rapid Mode data processing, advanced encryption and a Dynamic Thermal Guard. In addition, the Samsung 860 Evo 500GB 2.5" SSD is backed by a five-year limited warranty, for ultimate peace of mind.
Fast performance One of the major advantages of the Samsung 860 Evo 500GB 2.5" SSD is its 3D V-NAND technology. This means that each SSD contains 32 layers of cells, stacked on top of one another, to maximise space. In addition, TurboWrite technology makes the Samsung 860 Evo 500GB 2.5" SSD up to 1.9 times faster than the 860 Evo when it comes to random writes. In fact, 4KB random writes (QD 32) can occur at a speed of up to 90,000 IOPS, and random reads of the same size up to 98,000 IOPS. Meanwhile, sequential writes can take place at a speed of up to 520 MB/s and sequential reads at a speed of up to 540 MB/s. Long-lasting and reliable In comparison with the previous generation, the Samsung 860 Evo 500GB 2.5" SSD offers double the TBW (Total Bytes Written) and 30% better performance overall. Moreover, 3D V-NAND technology increases its efficiency, by using half the amount of energy during writes that Planar 2D NAND uses, as well as allowing the Samsung 860 Evo 500GB 2.5" SSD to sleep at 2mW. The user can rest assured that all data is well-protected, thanks to 256-bit encryption security technology. Software The Samsung 860 Evo 500GB 2.5" SSD is managed by Samsung Magician. This software offers Rapid Mode, which allows 4GB of memory usage when the user implements 16GB of DRAM.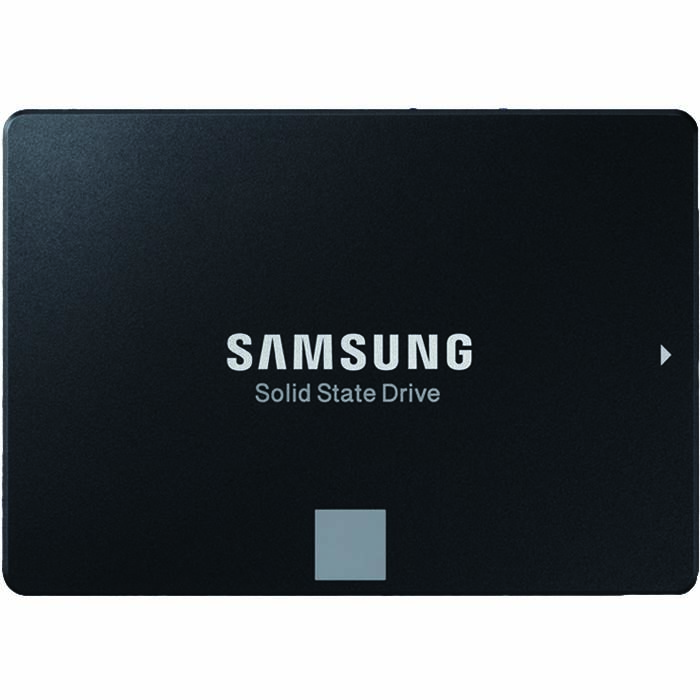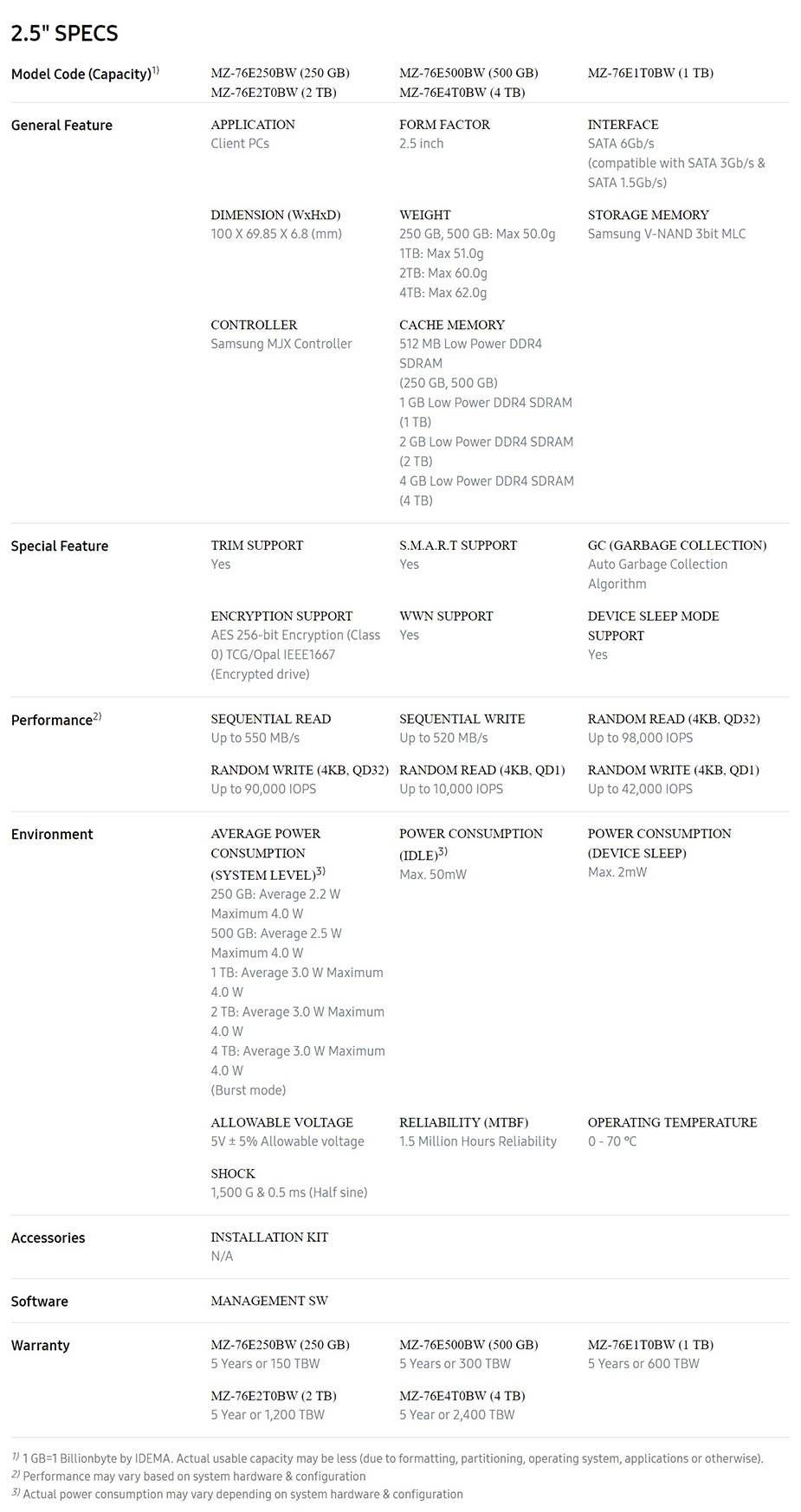 | | |
| --- | --- |
| Brand | Samsung |
| Controller | Samsung |
| Form Factor | 2.5" |
| Capacity | 500GB |
| Ideal For | Consumer / Business |
| SSD Series | 860 EVO |
Manufacturer Warranty

5 Years Limited Warranty

Manufacturer Contact Info

http://www.samsung.com/au/
1300 362 603