Noctua NF-A12x15 120mm FLX 1850RPM Fan
Delivery
Usually ships within 24 hours*
Paypal/MasterCard/Visa/Amex
Retail Price $75
$50
Save $25
SKU#:
NF-A12x15-FLX
/
ITEM NO: 525960
/
BRAND: Noctua
Shipping Calculator:
Loading...
Manufacturer: Noctua. Featuring advanced aerodynamic design measures such as Flow Acceleration Channels and Noctuas AAO frame, the NF-A12x15 is a highly optimised, premium quality quiet fan in size 120x15mm. Its 15mm slim design makes the NF-A12x15 ideal for space-restricted applications such as low-profile CPU coolers or HTPC cases. The FLX version provides 1850/1400/950rpm speed settings via the supplied Low-Noise Adaptors in order to allow full flexibility in fine-tuning the fan for maximum ventilation performance or near-silent operation. Its superb running smoothness, reference-class SSO2 bearing and Noctuas trusted premium quality make it an elite choice for the highest demands.
Highlights:
* Frame technology:
Advanced Acoustic Optimisation (AAO)
.
* RPM: 1850.
* CFM: 55.4.
* dBA: 23.9.
* Fan width: 120mm.
* Fan depth: 15mm.
* Bearing type:
SSO2
.
* Connector: 3Pin.
* Warranty: 6 years.
Do you want to know more? Check out Noctuas
product introduction page
&
infosheet
.
Picture shown is for illustration purpose only
Please refer to Manufacturer SKU for the exact details

Noctua Nf-a12x15-flx 120mm Nf-a12x15 Flx 1850rpm Fan
?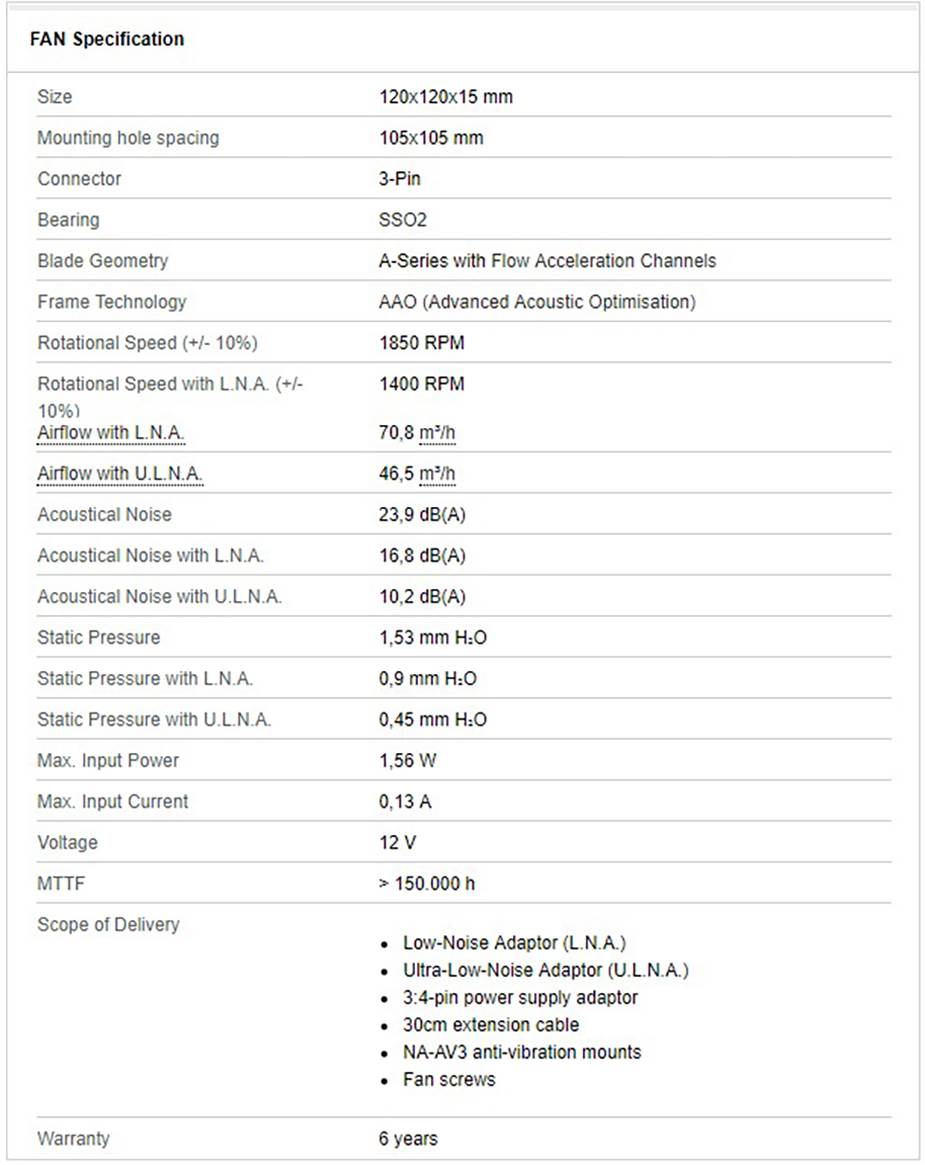 Manufacturer Warranty

6 Years Limited Warranty