Synology RX2417sas 24 Bay 2.5" SAS/SATA NAS Expansion Unit
Delivery
Ships in 3-5 days
Paypal/MasterCard/Visa/Amex
Retail Price $5,999
$2,969
Save $3,030
SKU#:
RX2417sas
/
ITEM NO: 669887
/
BRAND: Synology
Shipping Calculator:
Loading...
Synology RX2417sas delivers an effortless solution for volume expansion and data backup for Synology FlashStation/RackStation by adding 24 SAS/SATA drive bays on-the-fly. Synology RX2417sas is backed withSynology's 5-year limited warranty. Connecting to a Synology FlashStation FS3017 requires the optional FS3017 Expansion Card FXC2017 to be installed on the host device.RX2417sas can also be used as a dedicated local backup destination of Synology FlashStation/RackStation for comprehensive data protection.
Picture shown is for illustration purpose only
Please refer to Manufacturer SKU for the exact details

Synology Expansion Unit Rx2417sas 24-bay 2.5" Diskless Nas (2u Rack) (smb/ent) For Scalable Nas Models Fs3017 / Rs18017xs+ / Fs2017 With Srs!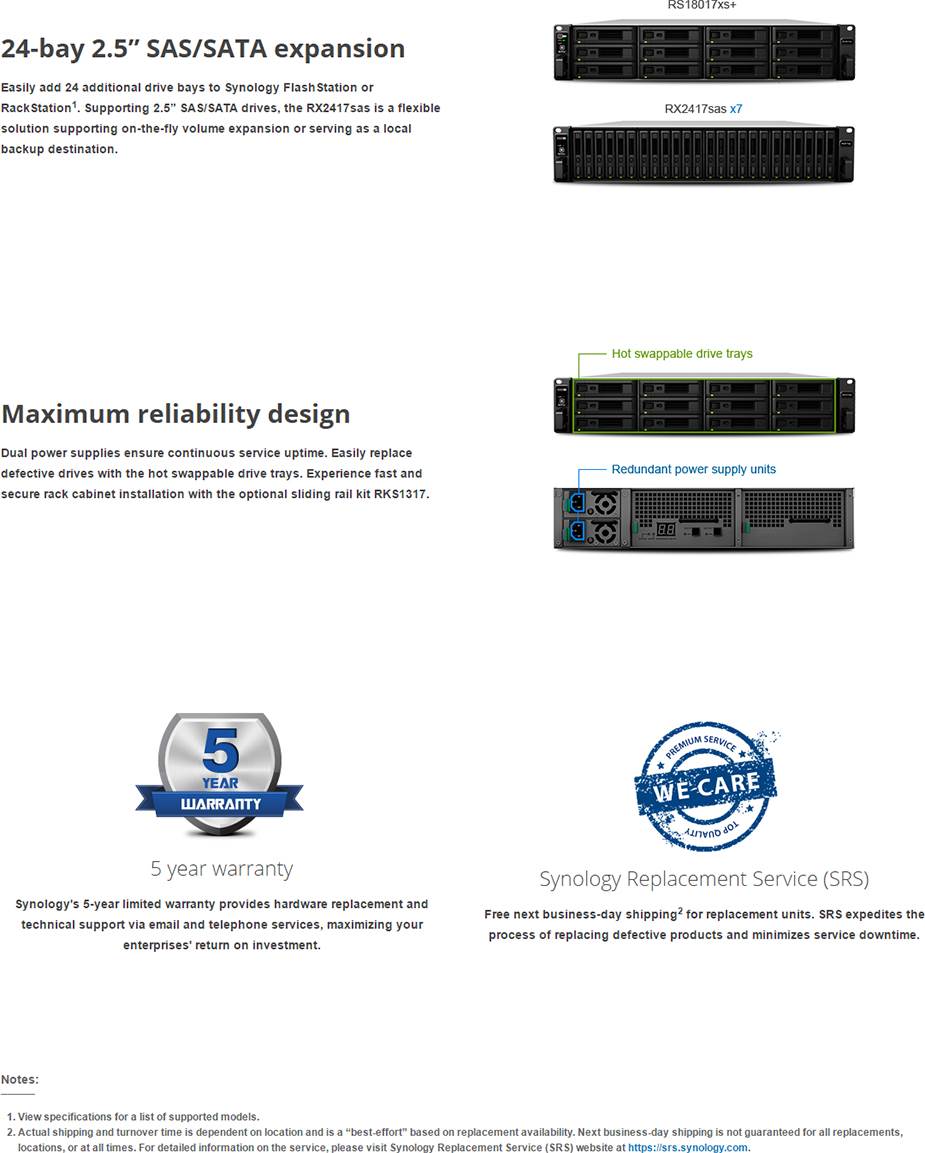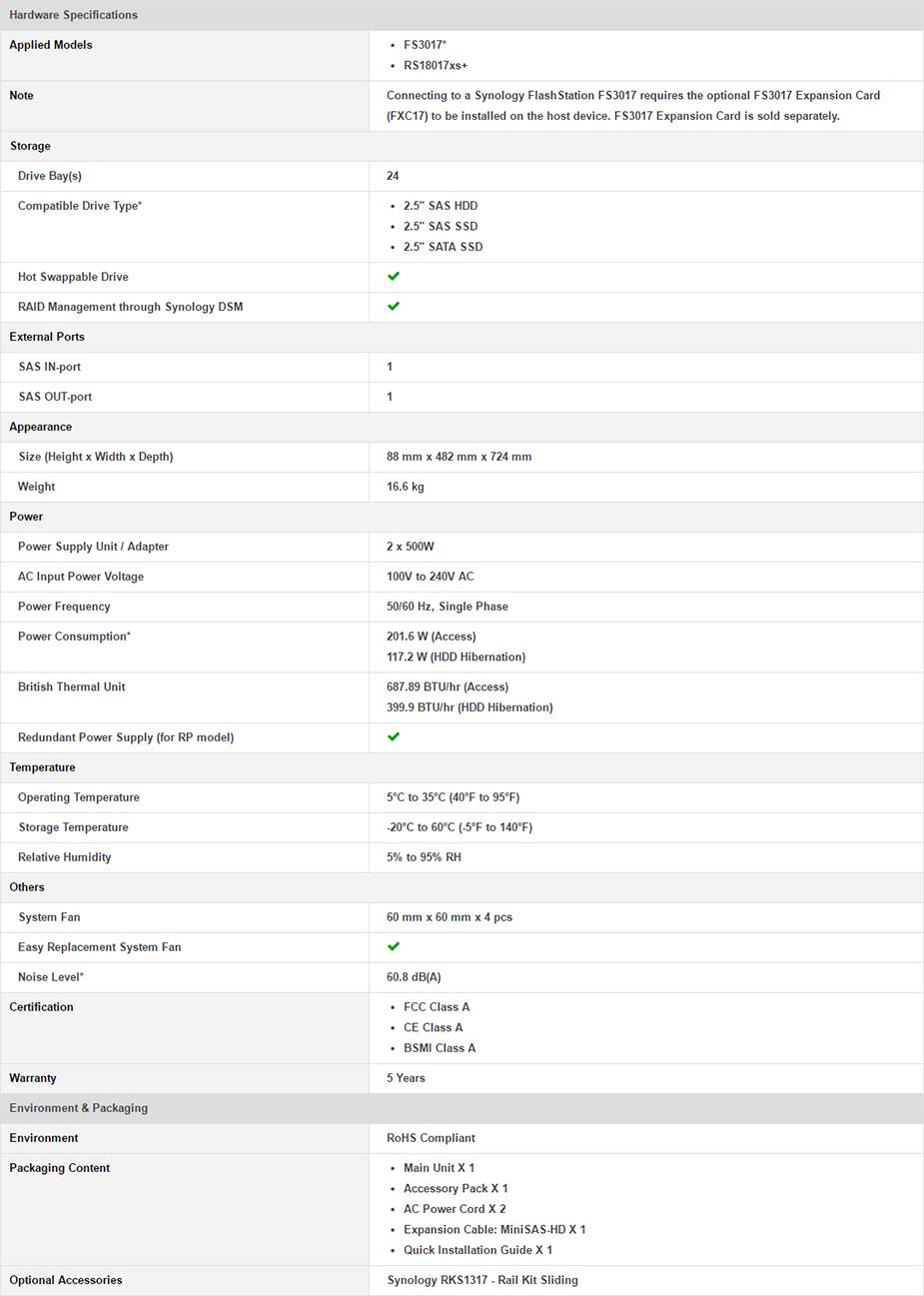 Brand
Synology
Power
2x 500W Power Supply Units
100V to 240V AC Input Power Voltage
Storage Management
N/A
Internal Hard Disks
24 Bays
Supports: 2.5" SAS/SATA HDD/SSD
Note: Unit is shipped with no Hard Disks
File System
N/A
Networking ports
N/A
CPU
N/A
Dimensions
88mm x 482mm x 724mm
Manufacturer Warranty

5 Years Limited Warranty

Manufacturer Contact Info

http://www.synology.com
n/a