TP-Link UH400 USB 3.0 4-Port Portable Hub
Delivery
Usually ships within 24 hours*
Paypal/MasterCard/Visa/Amex
Retail Price $20
$19
Save $1
SKU#:
UH400
/
ITEM NO: 665197
/
BRAND: TP-Link
Shipping Calculator:
Loading...
The UH400 is your one-stop USB 3.0 hub, connecting all of your portable devices to a lightning fast data highway that is capable of reaching transfer speeds of up to 5Gbps, making it 10 times faster than the USB 2.0 standard. Users can simultaneously plug in and run up to 4 USB-based devices such as USB flash drives, mice, printers, external hard drives, smart phone charging/syncing cables and so much more. Connect up to 4 devices at a time Our USB 3.0 hub gives users the freedom to connect up to 4 devices at a time. This extends the number of USB ports available to users using laptops or computers with a limited number of ports. Users can also choose to connect multiple hubs to one another to further increase their connectivity options. Transfer speeds of up to 5Gbps, making it 10 times faster than the USB 2.0 standard The rapid transfer speeds of this device grants users full access to a highly functional data sharing highway. Revel in high speed sharing between your personal computer or laptop and all of your portable e-devices. Ultra compact design The UH400 USB 3.0 hub is a highly portable device that comes in a compact, lightweight design that is on hand to handle your data sharing, charging and syncing needs no matter where you find yourself. No driver required Users simply connect the USB hub to a computer and plug in their e-devices, doing away with the need to reboot or install additional drivers. This device is ready to use out of the box.
Picture shown is for illustration purpose only
Please refer to Manufacturer SKU for the exact details

Tp-link Uh400 Usb3.0 Hub 4 Ports, Portable
Overview
The UH400 supports all USB devices including USB drives, mice, printers or any other USB device you want to run simultaneously. USB 3.0 ports offer transfer speeds of up to 5Gbps, 10 times faster than the USB 2.0 standard.
High Speed Data Transfer
Equipped with USB 3.0 ports, UH400 provides a data transfer rate of up to 5Gbps, 10 times faster than USB 2.0.
Expand Your USB Ports

UH400 adds 4 additional USB ports to your PC, making it unnecessary to switch between devices.

Compact and Portable Design

Compact design with a retractable cable makes it an ideal USB HUB on the go.

Safe and Reliable

UH400's multiple protections avoid any potential harm to your connected devices no matter you're transferring data or charging devices.
Specifications
Dimensions: 2.8 x 2.8 x 0.7 in. (71 x 71 x 16.6 mm)

Output Interface: 4 USB 3.0 Ports

Input Interface: USB 3.0 Type-A

Chipset: VIA VL812 Chipset with Latest Firmware

Supported Systems: Windows, Mac OS X and Linux systems

Package contents: USB 3.0 4-Port Portable Hub UH400, Quick Installation Guide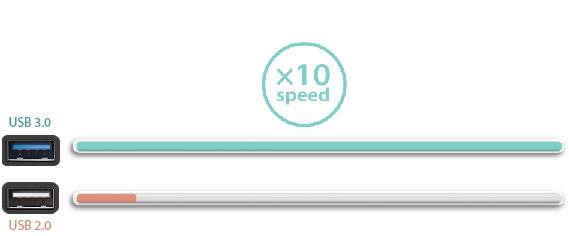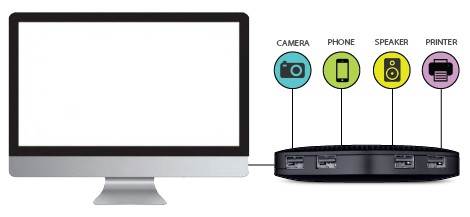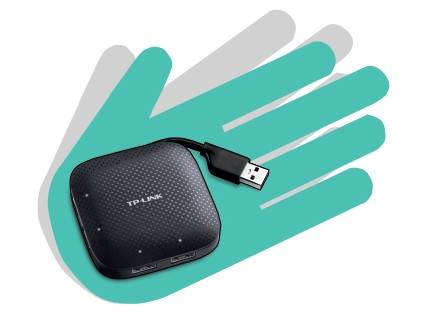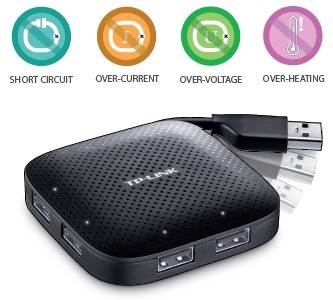 Manufacturer Warranty

3 Years Limited Warranty

Manufacturer Contact Info

http://www.tp-link.com.au
1300 875 465